Jurassic World: Dominion Dominates Fandom Wikis - The Loop
Play Sound
"오! 그대여 춤추자 " (or"Oh, Dance, Baby") was featured in the episode Prime Minister and is performed by Bret McKenzie.
Summary
[
]
Bret sings a Korean song in the form of karaoke, filled with nonsensical lyrics about love. The video is a parody of the music videos produced specifically for karaokes; in this case, Bret sings in front of a karaoke screen with lyrics are shown at the bottom of the screen and images of scenery (and Jemaine on a carousel) run in the background.
This song is not original track. Original song is '蔡幸娟-往事只能回味' the song of Taiwan.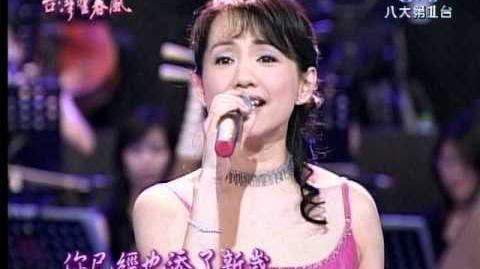 Lyrics
[
]
Lyrics for 오! 그대여 춤추자 from Prime Minister
(Note: Lyrics are provided in English in parentheses, however, the song was preformed in Korean.)

그가 너를 쳐다본다 (He looks at you, you are healthy)
넌 꿩처럼----- 건강하다 (With qualities of a pheasant
건강하다 (Of a pheasant!)
하지만 사랑은 가끔은 방해가 된다 (But love, sometimes what a hindrance?)
방해는 이처럼 다양하다 (Problems such as this are manifold)
가끔은 사랑이란 (Sometimes love is as)
갈비처럼 달콤하다 (sweet as kalbi (Beef Delicacy))
다른때는 사랑이란 변한 (Sometimes the taste is likened)
우유처럼 새콤한 (to milk of a cow who has,)
맛을 낸다 (done nothing wrong)
삶이란 가끔은 집을 (Sometimes love is as hard)
짓는 어떤 놀처럼 힘들다 (As a certain kind of stone for building houses)
이따금 쉬울때도 있다 (Sometimes it is otherwise)
오! 그대여 춤추자. 오! 그대여 춤추자 (Oh dance baby, oh dance baby)
오! happy 여 yeah (Oh, happy dance, yeah!)
오! 그대여 춤추자. 오! 그대여 춤추자 (Oh dance baby, oh dance baby)
오! happy 여 yeah (Oh, happy dance, yeah!)