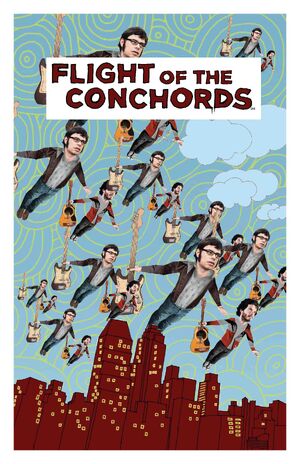 Flight of the Conchords is an HBO comedy series which aired from 2007 to 2009.
New Zealand folk band Flight of the Conchords move to New York to make it big in the US. Along with their manager, Murray, they navigate the difficult and competitive concrete jungle environment, where Jermaine is more interested in dating than the band or his friend, Bret.
Jemaine (Jemaine Clement)
Bret (Bret McKenzie)
Murray Hewitt (Rhys Darby)
Mel (Kristen Schaal)
Devjeet "Dave" Mohumbhai (Arj Barker)
Community content is available under
CC-BY-SA
unless otherwise noted.